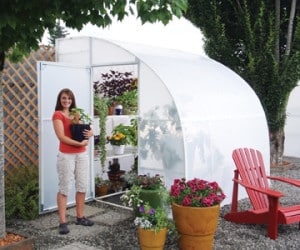 At last, it looks like spring is here to stay. No matter how cozy the greenhouse is in the winter, it's time to get out into the fresh air!
Your plants are no doubt equally eager to move outside and stretch in the sunshine. For best results, the plants you're moving from a sheltered greenhouse to the great outdoors should make the transition gradually. Wide variations in temperature or too much rain, wind, or sun all at once can damage tender young plants. Here are a few pointers to help them acclimate and thrive in their new home.
Wait! Before You Move Your Plants…
A week or more before you plan to move your plants outdoors, start the transition process, known as hardening off. Reduce frequency of watering and greenhouse temperatures, to help ease your plants into the shift. Read more...